A Premier Resource for the Care of your Pet
Welcome to Sherwood Park Animal Hospital. We are a team of devoted veterinary professionals, using our hearts, education and experience to provide both exceptional and compassionate medical care. We believe your pet's emotional and physical well-being is a priority.
Sherwood Park Animal Hospital is a realization of the lifelong goal of Dr Enid Stiles to treat her clients in the personal style of your neighbourhood practice while delivering state of the art veterinary care in a fully equipped hospital.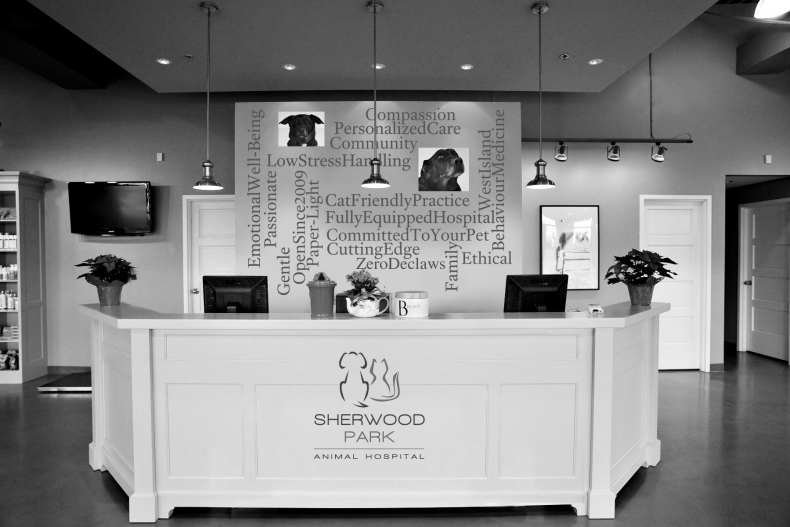 Contact
West Island of Montreal
275 Elm Unit 13-14,
Beaconsfield, QC, H9W 2E4
---
Tel: (514) 674-2004
Text: (438) 701-2901
Fax: (888) 681-2004
---
Hours
Monday-Friday 8am-8pm
Saturday 8am-4pm • Sunday closed
---
Outside our regular hours please call:
Centre DMV (514) 633-8888